December 24, 2021
S4:E11 – All I Want for Christmas is Improved Working Conditions for All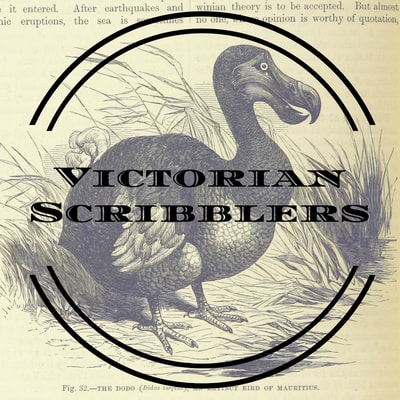 Show Notes
In the tradition of our annual holiday episodes, I've gone a little wild with the title of today's episode. Today, I'll read you a Christmas Ballad titled "It is Christmas Day in the Workhouse," which was first published in the 1870s  and which floats around with several variant titles. Before that, though, I'll share a mini biography of its author, English journalist, poet, dramatist, and novelist George R. Sims. But first! let's take a quick trip around the world in George R. Sims's lifetime: Around the World
Feb 11 1847 - Thomas Edison is Born
1848 marked the beginning of several revolutions against European monarchies, notably in Sicily, France, Germany, Italy, and the Austrian Empire
April 10 1848 - Chartists gather across the Thames from the Houses of Parliament  for a demonstration in which they planned to march en masse to deliver a petition, but police had them trapped and the event ended with a fizzle rather than a bang
Jul 4 1855 - Walt Whitman's "Leaves of Grass" Is Published
1868 - Elizabeth Blackwell establishes a Women's Medical College
Nov 17 1877 - Charles Darwin received an Honorary Doctorate of Law from Cambridge University During Darwin's honorary degree ceremony, a prankster dangled this stuffed monkey dressed in academic robes from the gallery of the Senate House, which 'excited some mirth'.
April 1888- February 1891 the Whitechapel Murders were committed by an unidentified person who came to be known as Jack the Ripper
Sep 23 1889 - Nintendo Founded to produce handmade hanafuda cards
1899 - Kate Chopin Publishes "The Awakening"
Sep 8 1903 - The American Federation Of Labor Grants A Charter To Granite Quarry Workers
Feb 2 1914 the first film featuring Charlie Chaplin, "Making a Living," is released
Jan 11 1922 - Researcher John Macleod and chemist James Collip administered the first dose of their newly developed Insulin Injection to 14yo diabetic, Leonard Thompson
George R. Sims Bio George R. Sims was born 2 September 1847 to father, George Sims, and mother, Louisa Amelia Ann Stevenson Sims. He would be the first of the couple's six children. Between them, they raised their children with the London theater and progressive politics. Louisa was a president of the Women's Provident League and her father, Chartist leader John Dinmore Stevenson, lived with the family.
Sims began writing for in school, where he quickly began to publish poetry and journalism in The College Gazette and later  The Welcome Guest, Fun, Weekly Dispatch, and The Referee. For The Referee, he wrote a popular column of miscellany called 'Mustard and Cress' under the pseudonym 'Dagonet' from 1877 until he died. And it is under that pseudonym that he reported, from 1888-1891 on the Whitechapel Murders. 
His best-known ballad is "It Is Christmas Day in the Workhouse," which was often parodied during his lifetime but which struck me as having strong 'eat the rich' vibes in a Christmas season marked by the exploitation of wage workers here in the US. 
[transition music]
[transition music]
Thank you for listening! I hope you all have a happy Christmas Eve. Keep an eye on our feed for a second holiday episode from Eleanor.  Take care!
Resources https://archiveshub.jisc.ac.uk/search/archives/86dc0be7-20fa-36d2-8606-be3459167766
Music This episode featured "Deck the Halls (brass arrangement)" performed by Michel Rondeau.